Aldon is a lab chemical manufacturer with extensive knowledge and experience specializing in handling, blending, testing, and packaging chemicals and chemical products.
Aldon has the capacity and expertise to create custom configurations for your branded chemical product line. Aldon can assist in helping you to adapt to rapid changes through innovation, flexibility, and our ability to solve difficult problems.
---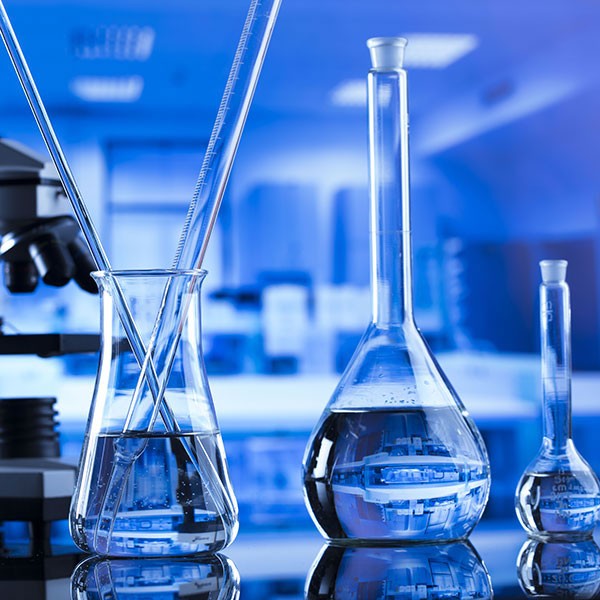 Chemicals and Blends, Customized to Your Needs
Offering over 7,000 laboratory and industrial chemicals and blends, in over 13,000 sizes and configurations, we can meet your precise packaging and volume requirements.
Customers often have unique custom packages to include chemicals and equipment. Aldon's experienced sourcing team can customize these packages in one location.
In-house production of customized color labels for private labeling of products - save a step and design and print your chemical labels through us.
---
Chemical Contract Research and Development
State of the art R&D lab where we can create, formulate, and package your ideas into reality.
We work collaboratively with partners and stakeholders to achieve shared goals and mutual growth.
We have access to a wide variety of chemical compounds including cleaners, polishes, lubricants, and coatings.
---
Chemical Filling
We have multiple production lines that can accommodate a broad range of container types and liquid and solid volume.
---
Service and Safety
Technical Service support on the proper use of Aldon white label chemicals and formulations
Exceptional customer service to help both you and your customer
Integrated electronic data interface (EDI) to accelerate your order
GHS Safety Data Sheets available on all chemicals, formulations, and blends
---
Industries Served
Education K-12
College and University Labs
Testing Laboratories
Biotechnology Labs
Microbiology Labs
PRIVATE LABEL CHEMICALS - ONLINE LIST
View a complete list of all our private label chemicals.

View List Now
Supporting Documents
---
Contact Aldon - Lab Chemicals and Private Label