Efficient and cost-effective options for chemical packaging, repacking, liquid or powder filling, and life science needs.
We offer global shipping and custom chemical packaging services to fit your needs from microliters and micrograms to 2000 pound super-sacks and 275 gallon totes. We can help you ship small batches, then scale up as demand increases. Our flexibility and commitment to our supply chain means we can grow with you, always making sure you have the products you need when you need them most.
Our mission is to be the trusted partner of choice in the chemical and life science contract manufacturing sectors.
---
LIFE SCIENCE CAPABILITIES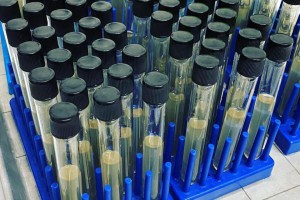 From biological media to freeze-dried cultures, we offer a variety of options for your life science needs.
Our unwavering commitment to advancing life science capabilities drives us to the forefront of innovation. With a passion for discovery and a dedication to improving human health and well-being, we leverage cutting-edge technology, world-class expertise, and a collaborative spirit to pioneer breakthroughs in the field of life sciences. Our mission is to make a meaningful impact on the world by pushing the boundaries of what's possible, one scientific discovery at a time.
SOLUTION FORMULATION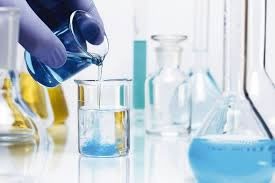 Our solution formulation technologies allow us to provide a wide range of solutions to meet your needs.
We can create simple to complex blends for packaging from 1 microliter to 330 gallon totes.
Aldon specializes in the art and science of solution formulation. With a meticulous blend of expertise, creativity, and precision, we craft solutions tailored to your specific needs. Whether it's developing innovative chemical solutions, creating customized product formulations, or addressing complex challenges, we bring together the perfect ingredients to deliver effective and sustainable results. Our commitment to excellence in solution formulation is your key to success.
POWDER BLENDING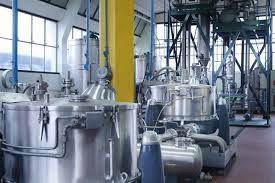 With advanced equipment and facilities, we provide multiple powder blending, coating, and impregnating technologies to handle a wide range of products with precision and efficiency.
We take pride in our expertise in powder blending, where science meets artistry. Our state-of-the-art facilities and skilled professionals ensure the seamless mixing of various powdered components, creating homogenous and high-quality blends. We understand that the perfect blend is the cornerstone of your product's success. Whether you require precise formulations, custom blends, or consistent quality, our commitment to excellence in powder blending ensures your unique needs are met, every time.
CHEMICAL CONTRACT RESEARCH & DEVELOPMENT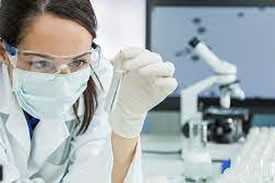 You have the idea, we have the people to make it happen. Our scientists are here to help you formulate your idea into reality.
We are the catalysts of innovation in the chemical research and development landscape. Our unwavering commitment to excellence, safety, and sustainability drives us to push the boundaries of what's possible. We partner with clients from diverse industries to provide tailored solutions that enable them to achieve their R&D goals. With a dynamic team of experts, state-of-the-art facilities, and a relentless pursuit of breakthroughs, we're dedicated to delivering cutting-edge solutions that shape the future of chemistry and drive progress in an ever-evolving world.
LABELING CAPABILITIES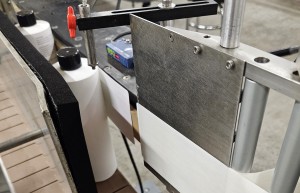 With our advanced printing technology, we can create labels that look exactly how you envision them.
More on labeling capabilities
SHIPPING CAPABILITIES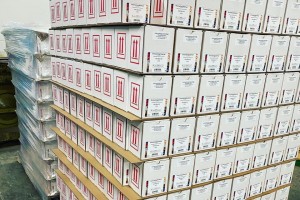 No matter how big or small the package, you can trust us to ship your products intact and on time.
---
Contact Aldon - Chemical & Life Science Contract Manufacturing